---
BITCOIN METEORITE 2021
Banking dinosaurs in their natural habitat, still hoarding the already burning cash,
but the Bitcoin meteorite is only moments away from impact...

NFT + PHYSICAL PRINT
7/7 on sale for 3 ETH each
Bitcoin Meteorite NFT
Gif / 5120X2880px
+
Bitcoin Meteorite silk-screen print
39x27inch/100x70cm
9 colours (acrylic) / numbered / signed / + Bitcoin Blockchain certificate of authenticity

First owner of NFT will receive a physical print, free shipping, worldwide with UPS.
The print can be framed at your request.
Instructions on how to request a physical print will unlock after purchasing the NFT under "Get Unlockable Content"
NFT & Print #1 SOLD
6 of 7 available

---
Low resolution preview of Bitcoin Meteorite NFT: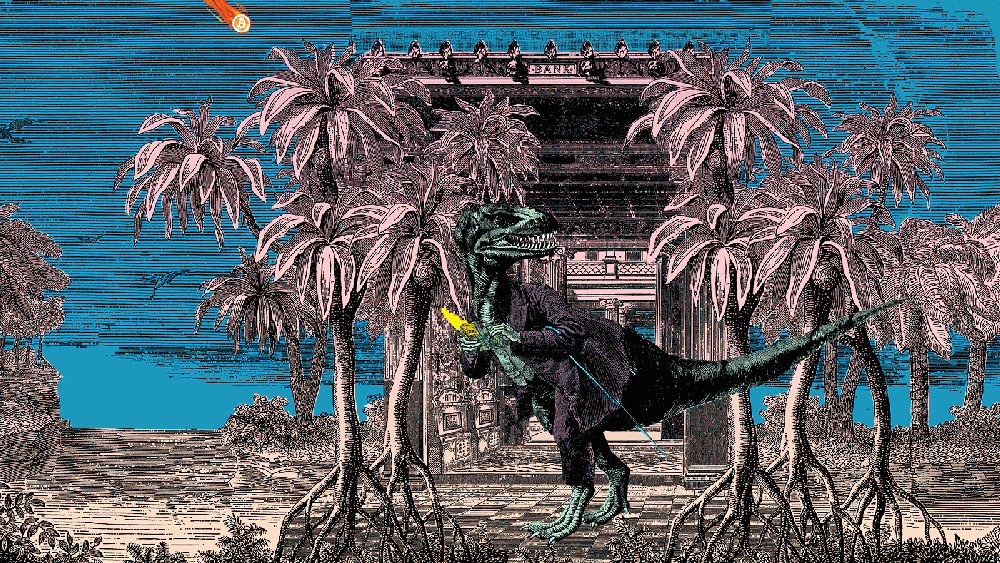 Framed screen-print #1/7: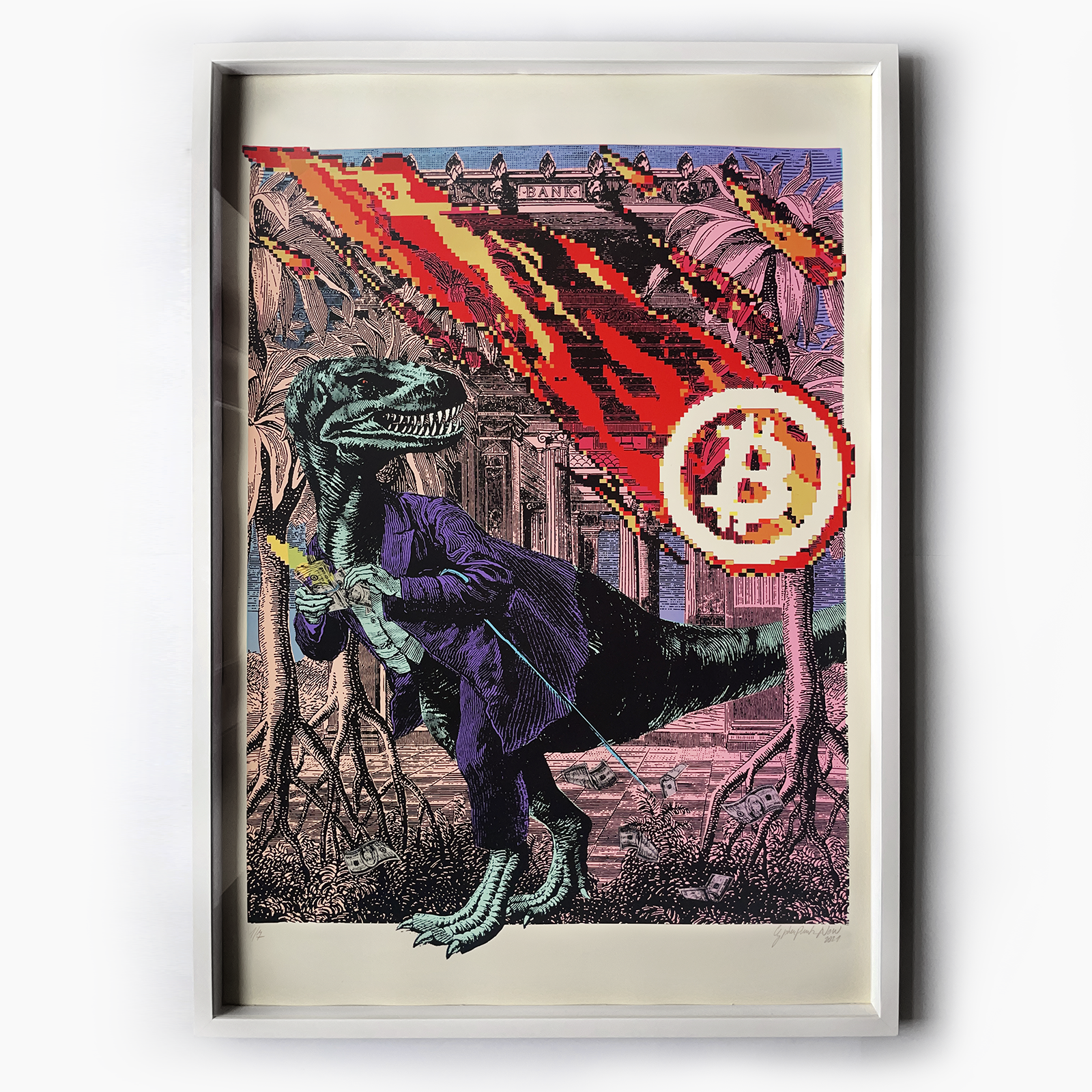 7 copies ever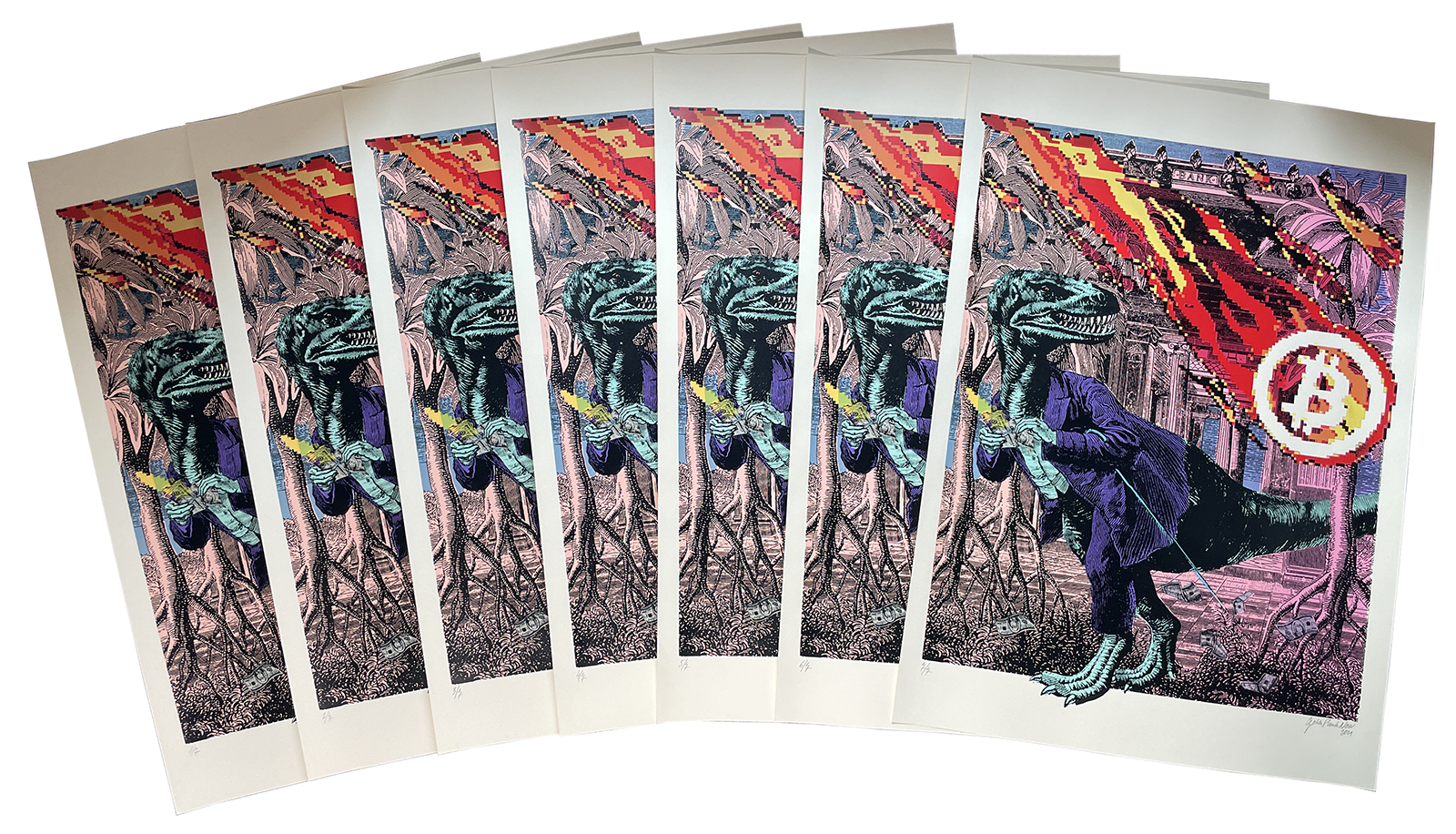 Proof of work, video: