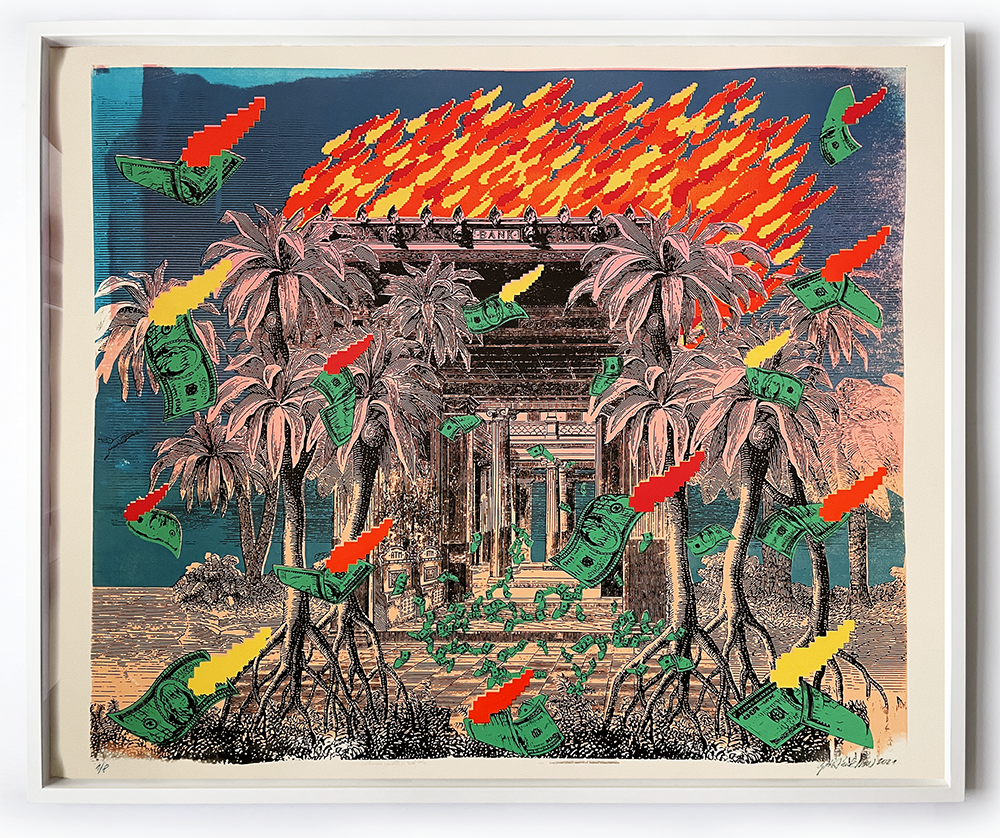 My latest screenprint from 2021 follows the Bitcoin White Paper series, capturing the minutes after the Bitcoin meteorite hit, the bankster dinosaurs have gone and the bank is on fire. Pixelated, digital flames symbolize Bitcoin, and a collage of vintage woodcuts brings the atmosphere of another completed chapter of human history.

An edition of 8 prints, printed at the maximum size my screen printing machine allows, which has led to some lovely inaccuracies and although all the prints are the same each one is a little different, see in the photo gallery below.
Will never be reprinted.
No 1/8 was auctioned during the Bitcoin 2022 conference in Miami for a price of 15.5m sats (6590USD)

Buy Bank On Fire print
Each print will be framed in a wooden cassette frame, colour (black or white) to be arranged by email.
You will receive your framed print within 3 weeks. Framing and worldwide delivery is free of charge.
Printmaking: Screen Print
Colours: 7 / acrylic
Format: 39x48 inches / 100x122cm
Paper: Britannia 300 g/m2
Edition size: 8 prints
Artist proofs: 0