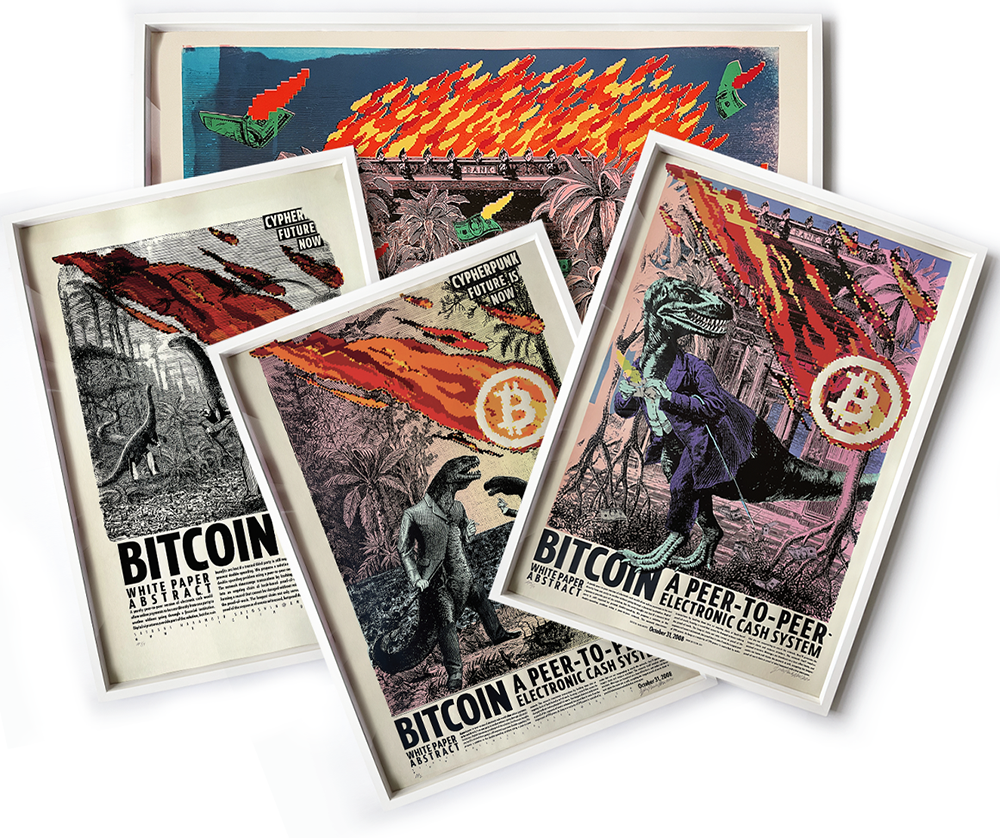 BITCOIN WHITE PAPER SERIES
This is the only chance to see the entire Bitcoin White Paper series, the other prints from all three volumes are sold out and conversely the Bank In Flames print capturing the minute after impact has not yet gone on sale and the first print of just eight copies will only be available at THE BITCOIN 2022 art auction.

The first in a series of BTC White Paper prints was created in late 2019 when I was trying to visualise a Bitcoin white paper and ended up with a Bitcoin meteorite hitting the land of banker dinosaurs, still controlling their rivers of money, but suddenly everything is changing.
I pick up in 2020 just as the banking sector rats are about to exit the sinking fiat era, but the dino bosses aren't listening.
In 2021 I complete the trilogy with a banking dinosaur in its natural habitat in a bank where it is still hoarding cash but the Bitcoin meteorite is only moments away from impact.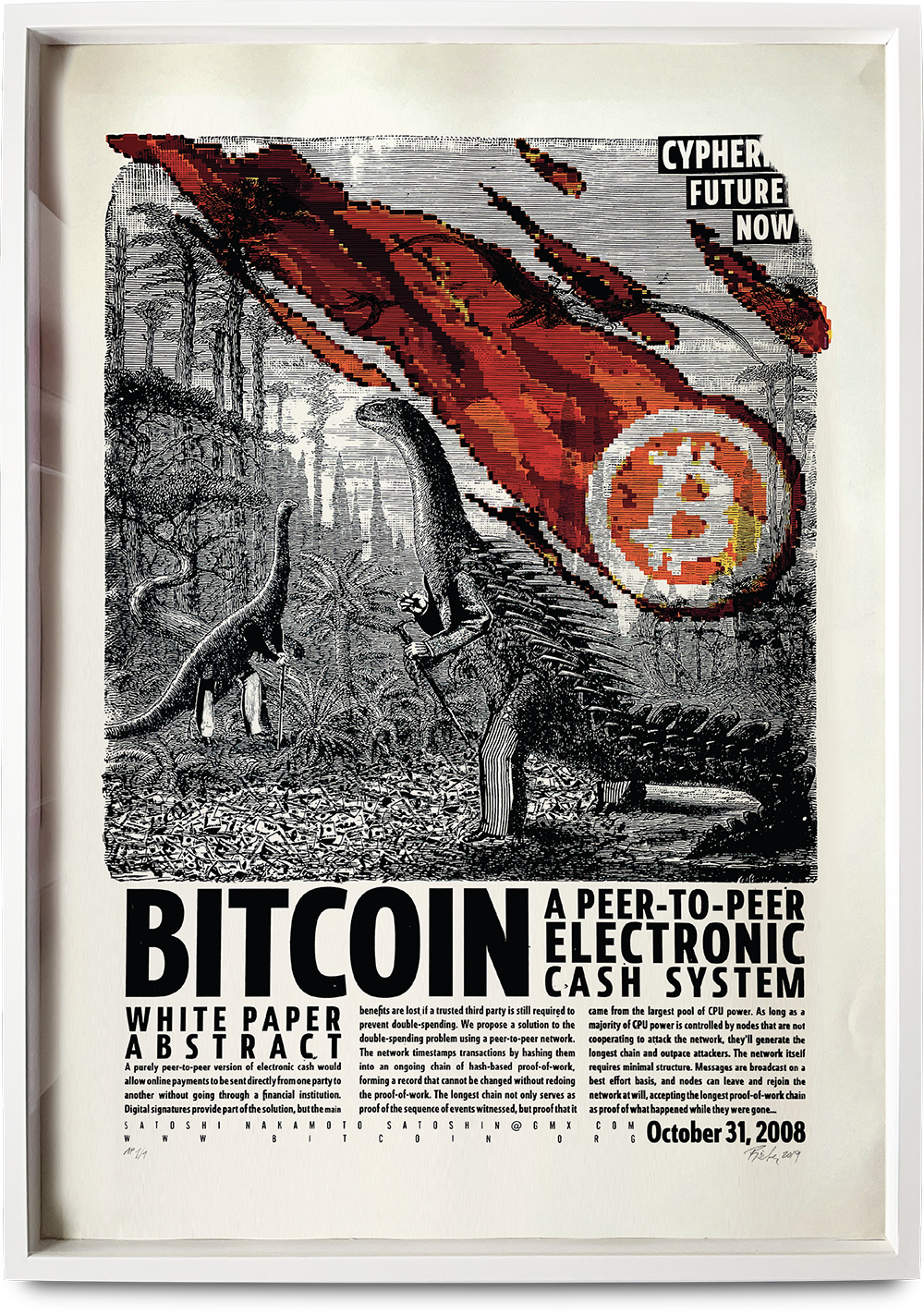 Bitcoin White Paper 2019
AP 1/1
Printmaking: Screen Print
Colours: 7 / acrylic
Format: 39x27 inches / 100x70cm
Paper: Rainbow Creme 230 g/m2
Edition size: 42 prints (Sold)
Artist proof: 1
Price: 0.5 BTC
---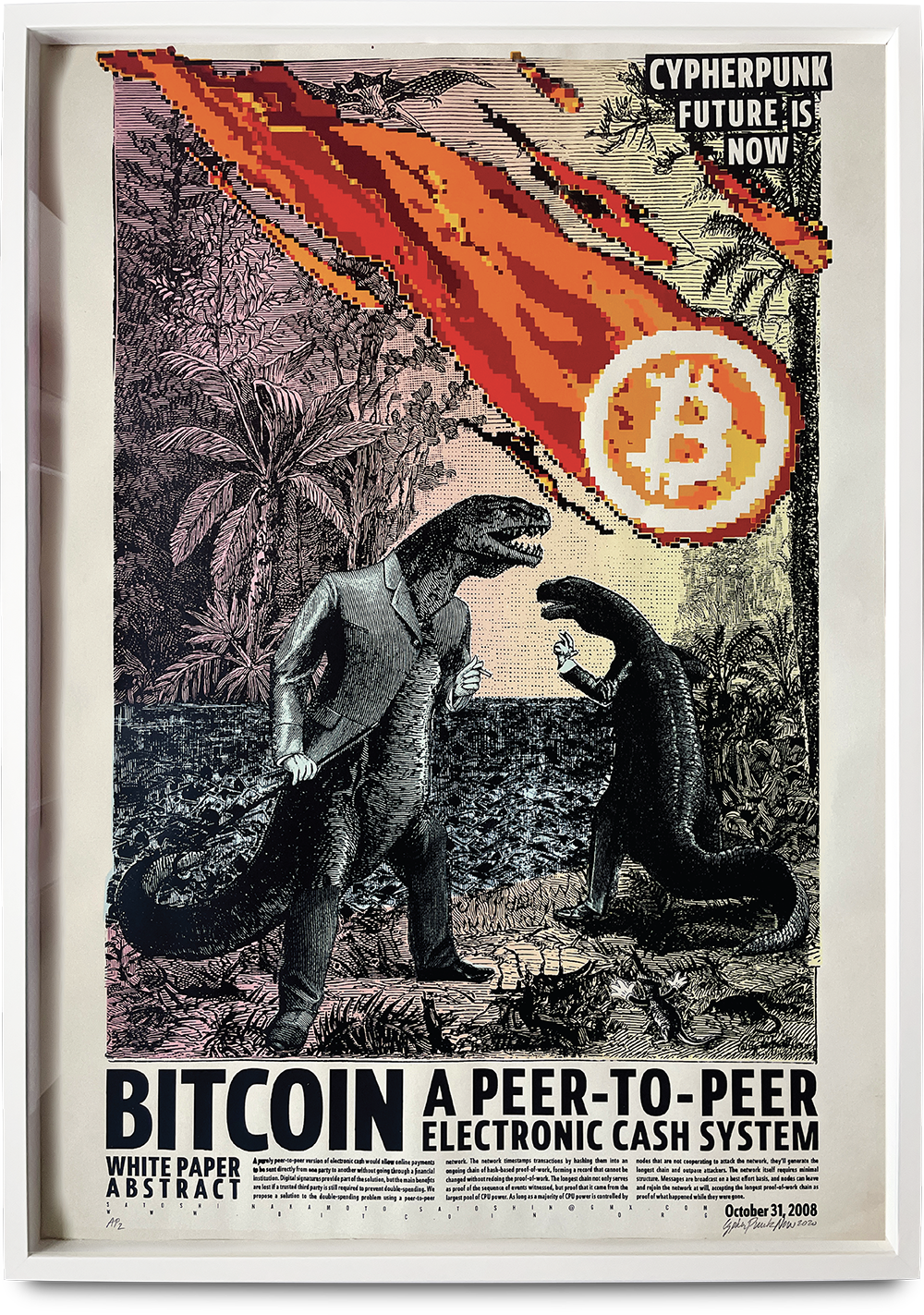 Bitcoin White Paper 2020
AP 2/2
Printmaking: Screen Print
Colours: 10 / acrylic
Format: 39x27 inches / 100x70cm
Paper: Rainbow Creme 230 g/m2
Edition size: 42 prints (Sold)
Artist proof: 2
Price: 0.5 BTC
---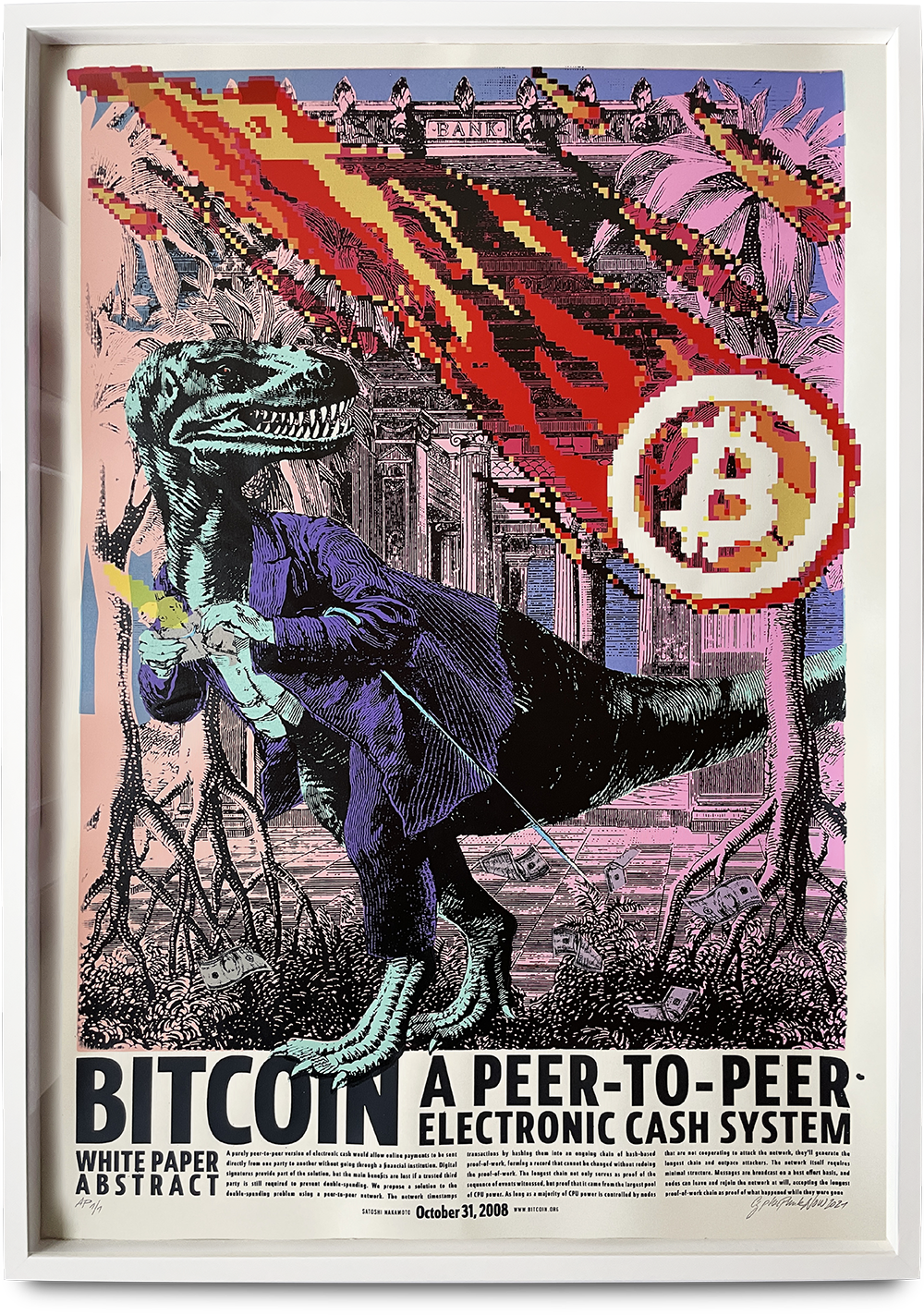 Bitcoin White Paper 2021
AP 1/1
Printmaking: Screen Print
Colours: 9 / acrylic
Format: 39x27 inches / 100x70cm
Paper: Savana Matt Cascara 200 g/m2
Edition size: 54 prints (Sold)
Artist proof: 1
Price: 0.5 BTC
---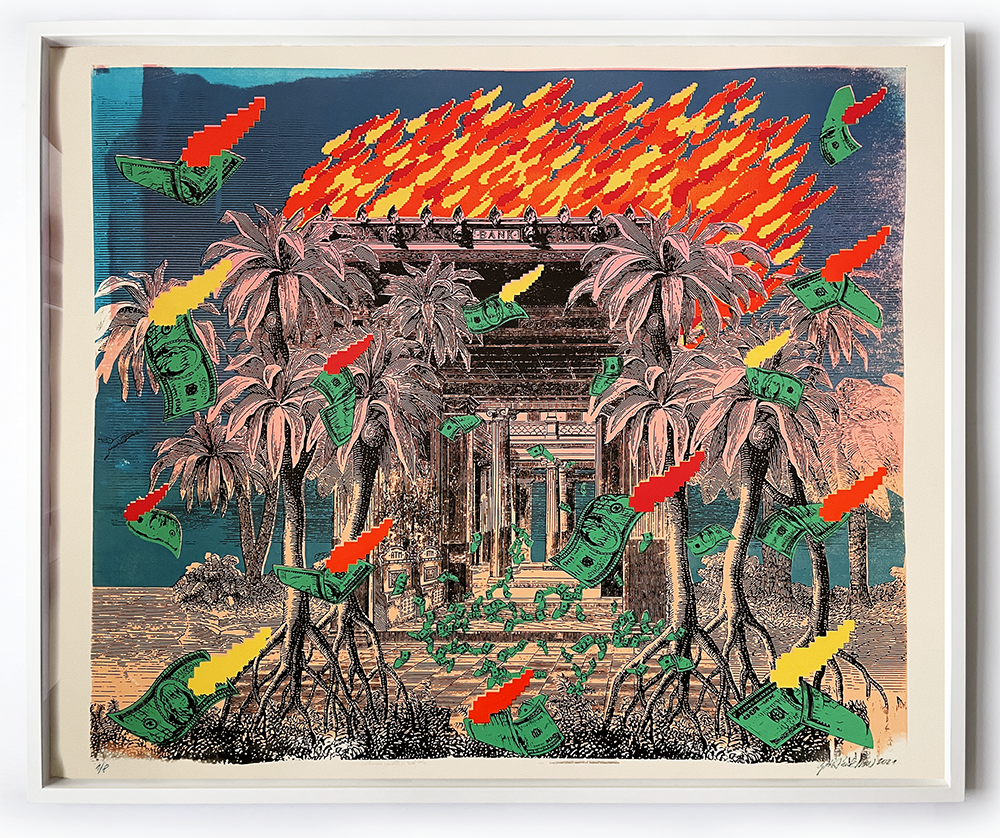 Bank on Fire 2021
Number 1/8
Printmaking: Screen Print
Colours: 7 / acrylic
Format: 39x48 inches / 100x122cm
Paper: Britannia 300 g/m2
Edition size: 8 prints
Artist proof: 0
Auction: reserve price 0.15 BTC