---
The amount of Bitcoin in the universe never changes, never disappears & cannot be destroyed but can be transferred.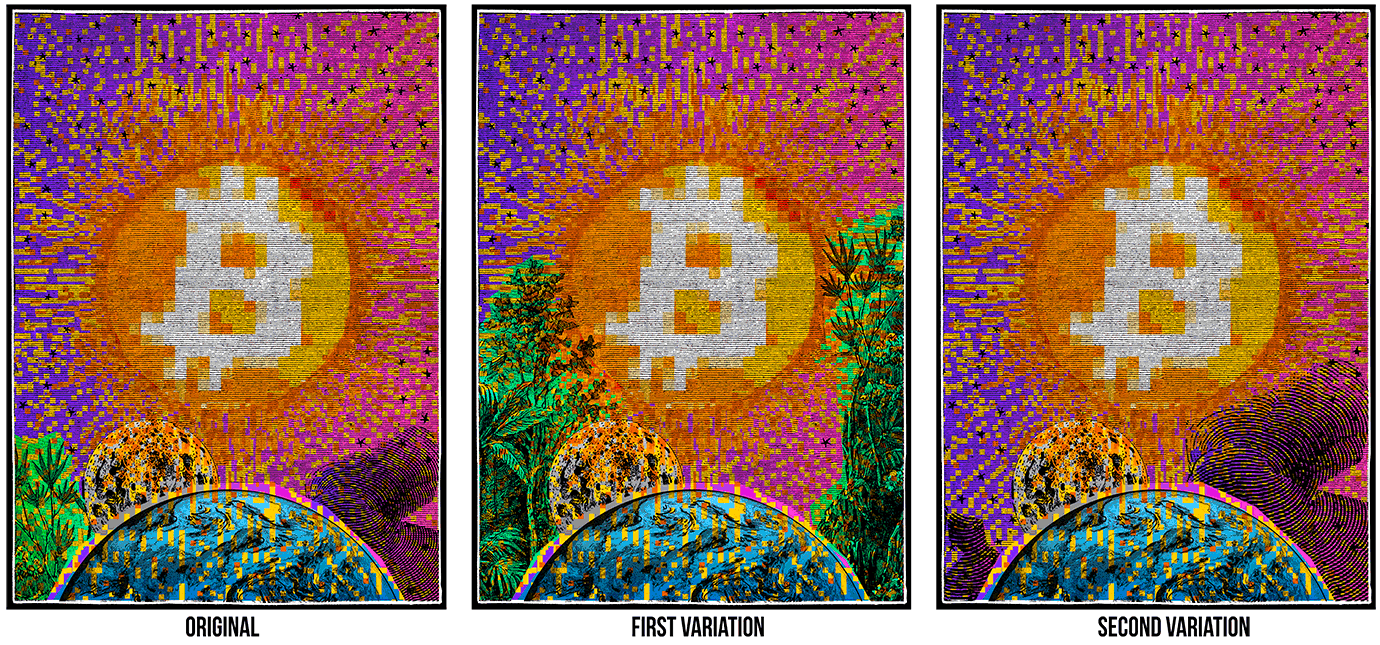 To be minted in September 2023 at SuperRare
The total amount of Bitcoin, like the total amount of energy, is constant.
Bitcoin, like energy, cannot be destroyed, but it can be transferred. Bitcoin is energy.
Bitcoin is the energy of socio-economic change, the energy of free thought, the energy of hope for a fair economic future for all.

The law of conservation of energy
The total energy of an isolated system remains constant. Energy cannot be created or destroyed, it can only be transformed or transferred from one form to another.
This work is part of the socio-historical project CRITICIZE BY CREATING by Breezy Art

Three 1/1 NFTs
(original and two variations) will be minted at Superrare.com.

1 the original version
is donated to Breezy for the Historical Permanent Collection
2 - the first variation
will be auctioned on Superrare.com
This variant also has its own physical screen-print run.
50 prints for sale & 10 APs
3 - the second variation
is the Artist Proof, which belongs to the artist

---
Artwork
collage, vintage engravings, pixels
NFTs
Animation: 9 frames, frame by frame hand-motioned pixels, moon and earth.
Format: gif
Size: 4000 x 5500 px / 72 dpi

SCREEN PRINTING
Colours: 12 / acrylic
Format: 39,37x27,55 inches / 100x70 cm
Paper: Rainbow Creme 230 g/m2
Edition size: 50 prints
Artist proofs: 10 prints (donated to Breezy art)
Signed and numbered
Augmented reality via Artivive
COA via Verisart