THE FUTURE IS BRIGHT MASTER
NFT + Physical Print
3 COPIES / Ξ3

---

The prophecy says,

THE FUTURE IS BRIGHT, ENTER THE BITCOIN RABBIT HOLE!

A collage consisting of 4 famous paintings,

1. Self-portrait with Thorn Necklace and Hummingbird, Frida Kahlo
2. Mona Lisa, Leonardo da Vinci
3. Portrait of Johanna Staude, Gustav Klimt
4. The White Rabbit (Alice in Wonderland), Sir John Tenniel

Printed in edition of 40 copies. Sold out. See here.

---
Less propaganda - more art,
Future is Bright full colour version without typography,
only 3 copies ever exist.

---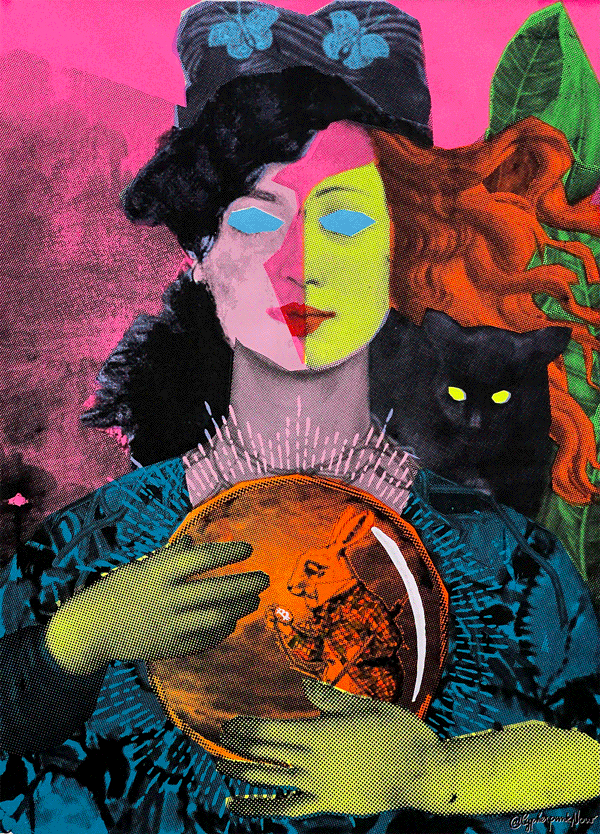 ↑
NFT
3 copies
Silk-screen printed / photographed / digitalised and animated
Format: 2000x2780PX
Size: 4,2MB
+
Physical print:
3 copies
Artwork: Collage
Printmaking: Silk-screen Print
Print: 12 colours, acrylic
Format: 100 x 70 cm / 39,3 x27,5 inch
Paper: 230g Rainbow Creme
Signed and numbered
↓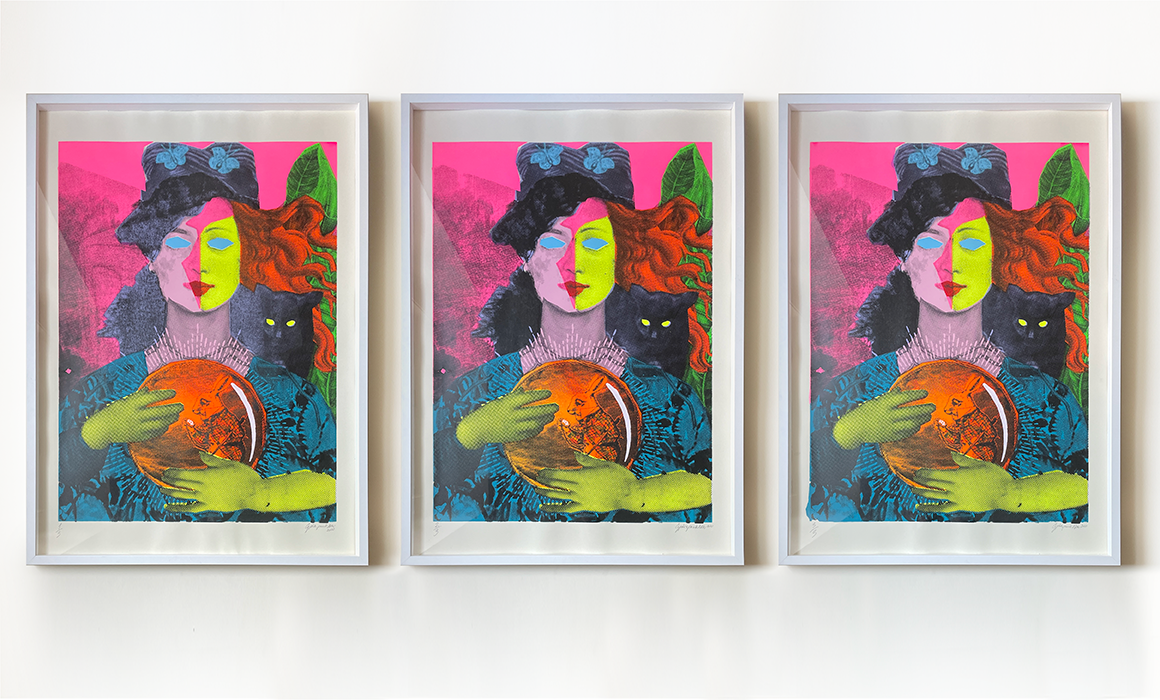 ---
How to obtain NFTs & Physical Prints:
Install Metamask wallet https://metamask.io
Sign in https://rarible.com/ and https://superrare.co/
Connect your wallet - you are ready for NFT experience.
My NFTs are backed by physical prints so you don't lose in case of ETH crash.
Instruction how to receive a physical print will be in "locked content" when NFT purchased on Rarible.
Contact me on email if you purchased NFT on SuperRare.
Physical prints are rolled in hard cover tubes and delivered in matter of days with UPS, worldwide.