The price of this artwork is determined only by Bitcoin All Time High, which means that the number goes up ...

Bitcoin Meteorite 2019 series
(See complete series)
Only three canvases I ever printed, for sale as triptych for the price of 1BTC in ATH in USD, according to
https://coinmarketcap.com/currencies/bitcoin/

ATH - Tuesday, April 13th 2021 $63,253
ATH - Saturday, March 13th 2021 $ 61,683
ATH - Tuesday, February 9th 2021 $ 48,003
ATH - Friday, January 8th 2021 $ 41,946
ATH - Thursday, January 7th 2021 $ 40,180
ATH - Wednesday, January 6th 2021 $ 36,346

I may not always be able to update ATH in time.
Then the artwork is on sale for the price of the last ATH and therefore at a discount ...
medium: canvas
size: 63x59cm / 24.8x23.2 inches
print: 9 colors, acrylic
edition: series of 3 prints
certification of authenticity via Verisart: canvas 1/3 canvas 2/3 canvas 3/3
On request:
each image can be equipped with a 1/1 NFT version, which I can create on my profile on SuperRare or KnownOrigin
and transfer to the owner of the canvases. These NFTs, along with the physical screens, will be accompanied by certificates of authenticity created on my Verisart profile.
Worldwide delivery with UPS / Free shipping
BTC direct payment only.
Order now, direct BTC payment will be processed upon receipt of the order.
or contact me
martinfischer@cypherpunknow.com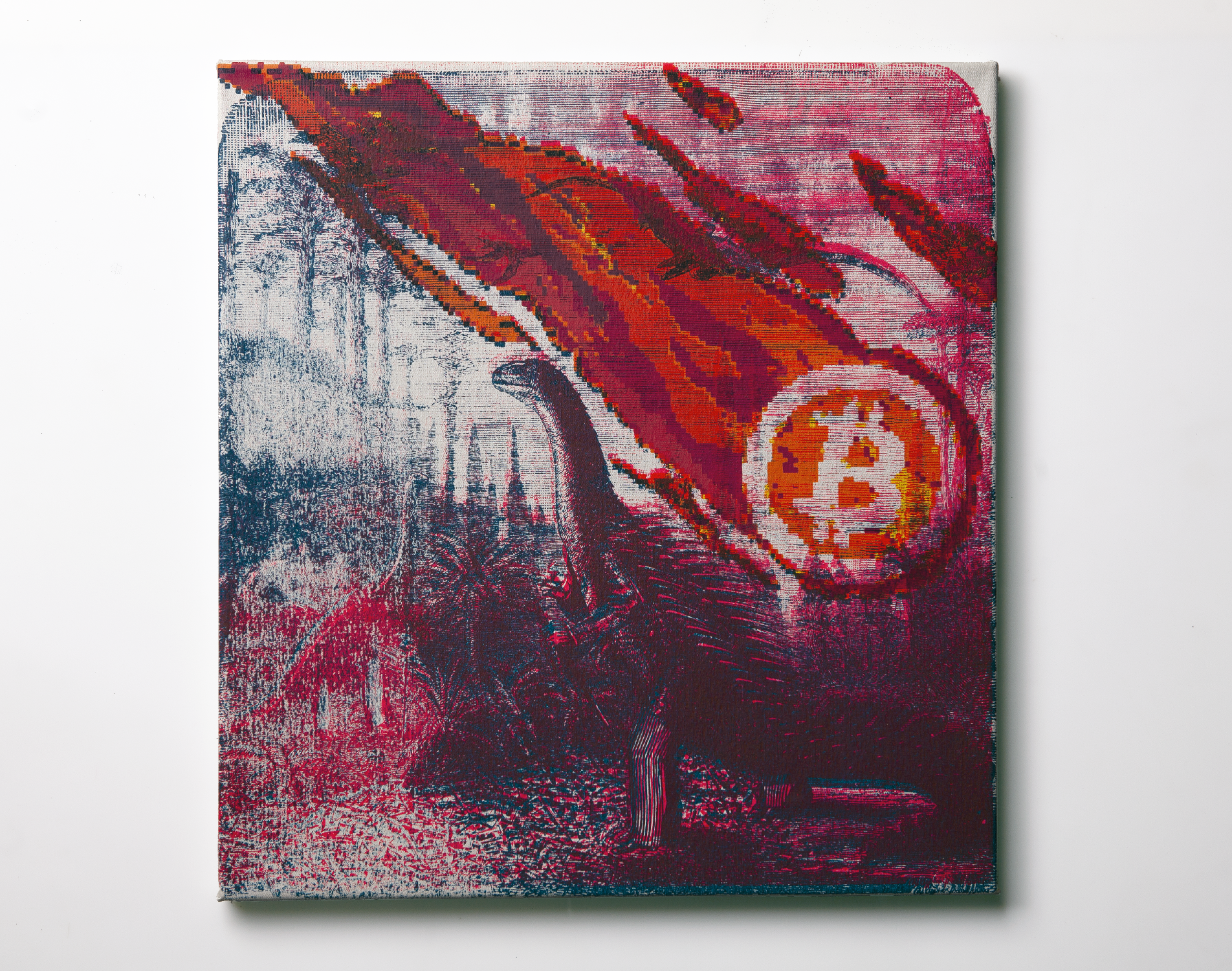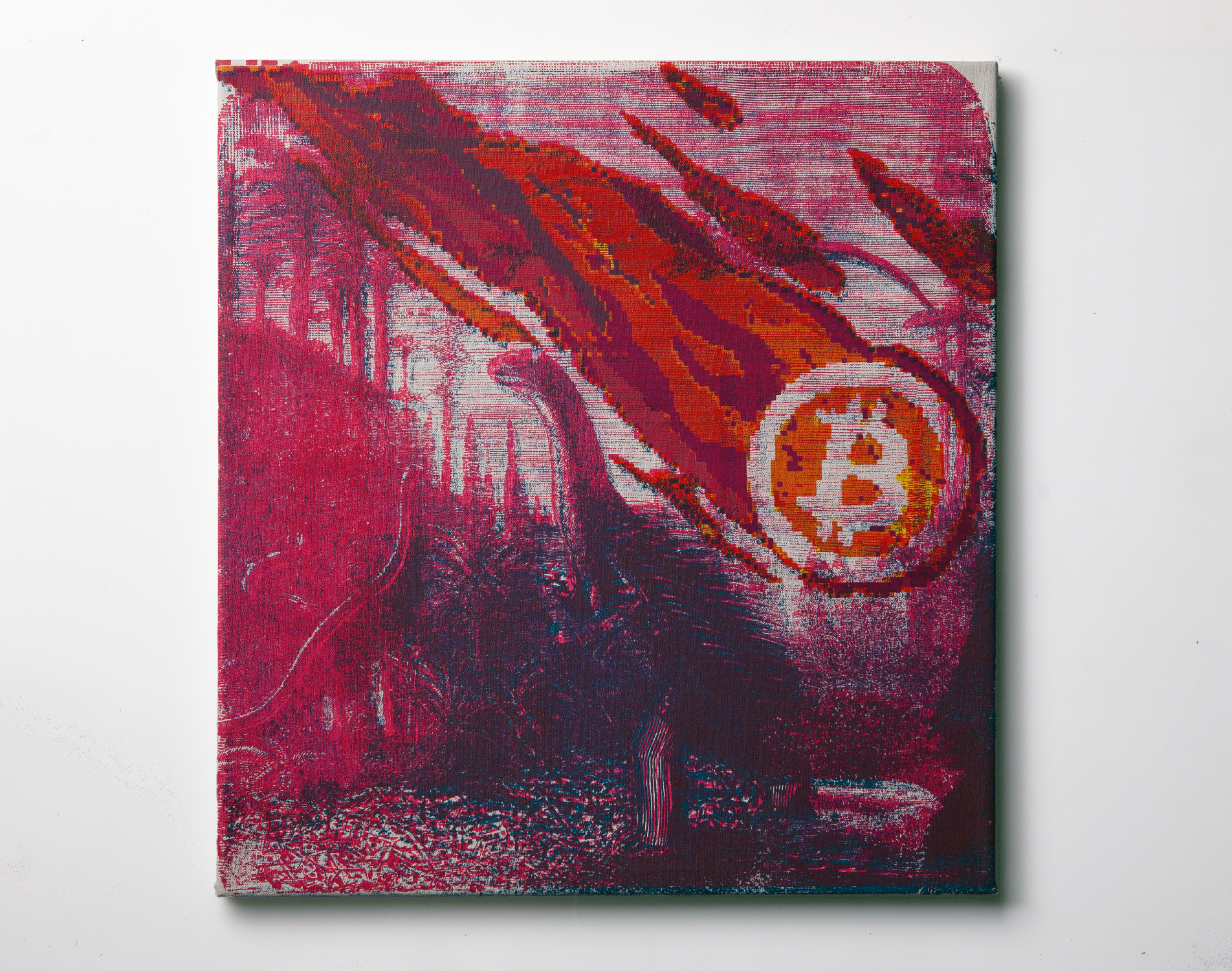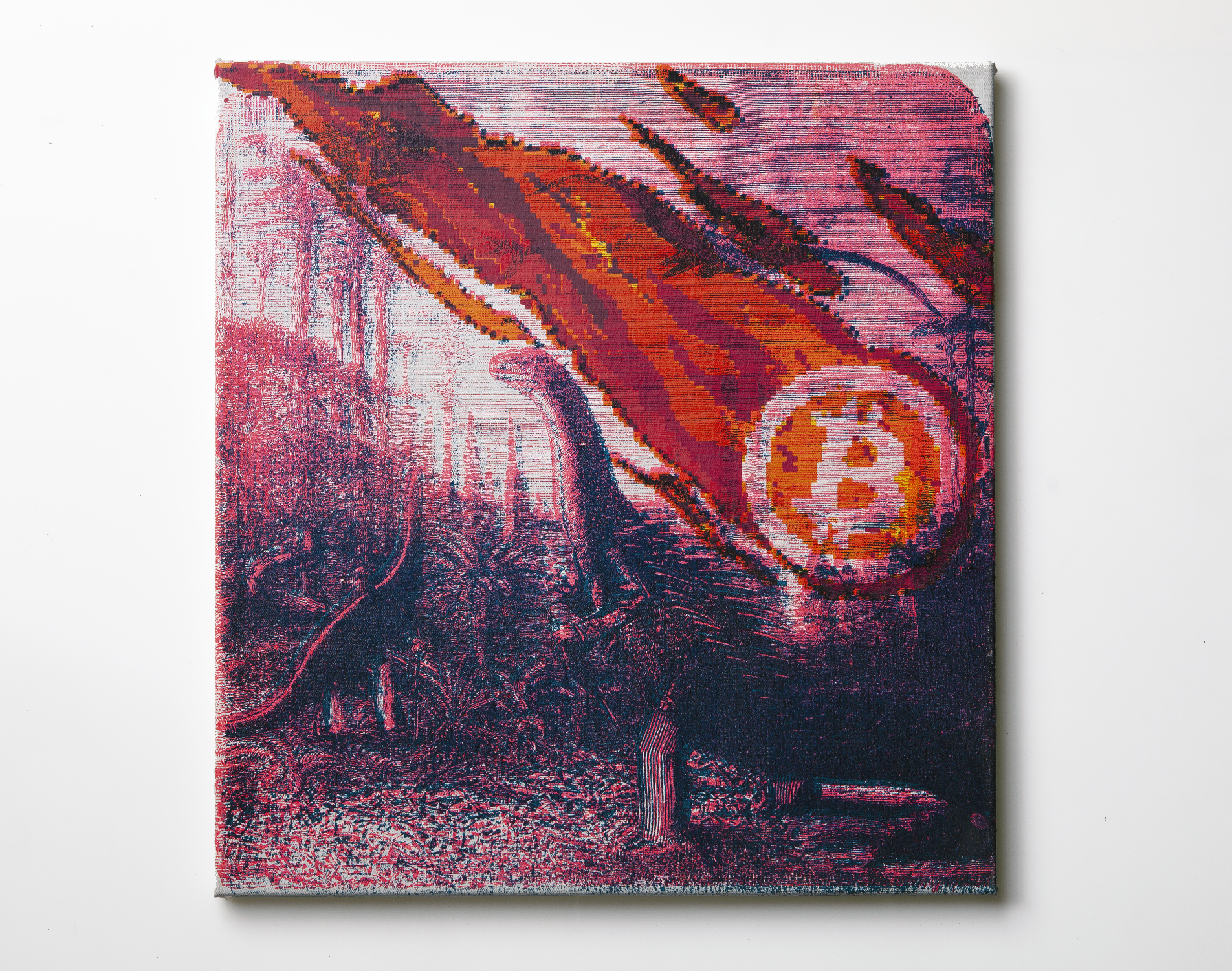 ---
GALLERY
---