Bitcoin Meteorite 2021
Description
Rare edition of 7 copies, printed 2021.

Bank-ster-saurs in their natural habitat, hoarding the already burning cash,
but the Bitcoin meteorite is only moments away from impact...

Printmaking: Silk-Screen Print
Print: 9 colours / acrylic
Format: 39x27 inches / 100x70cm
Paper: 200g/m2 Savana Matt Cascara
Edition size: 7 prints
Artist proofs: 0
Signed and numbered

Every Cypherpunk Now artwork comes with a Bitcoin Blockchain certificate of authenticity by Verisart.


---
Print number 1/7 is associated with an NFT that was purchased on December 8, 2021 by one of my collectors for 3 ETH which was equivalent to $13,167.
Half a year later I decided to burn the remaining 6 NFTs and thus release 6 physical prints for sale, so that I don't have to bother you with toxic NFTs:-)
Prints number 4-7 were sold out each 1645 USD
---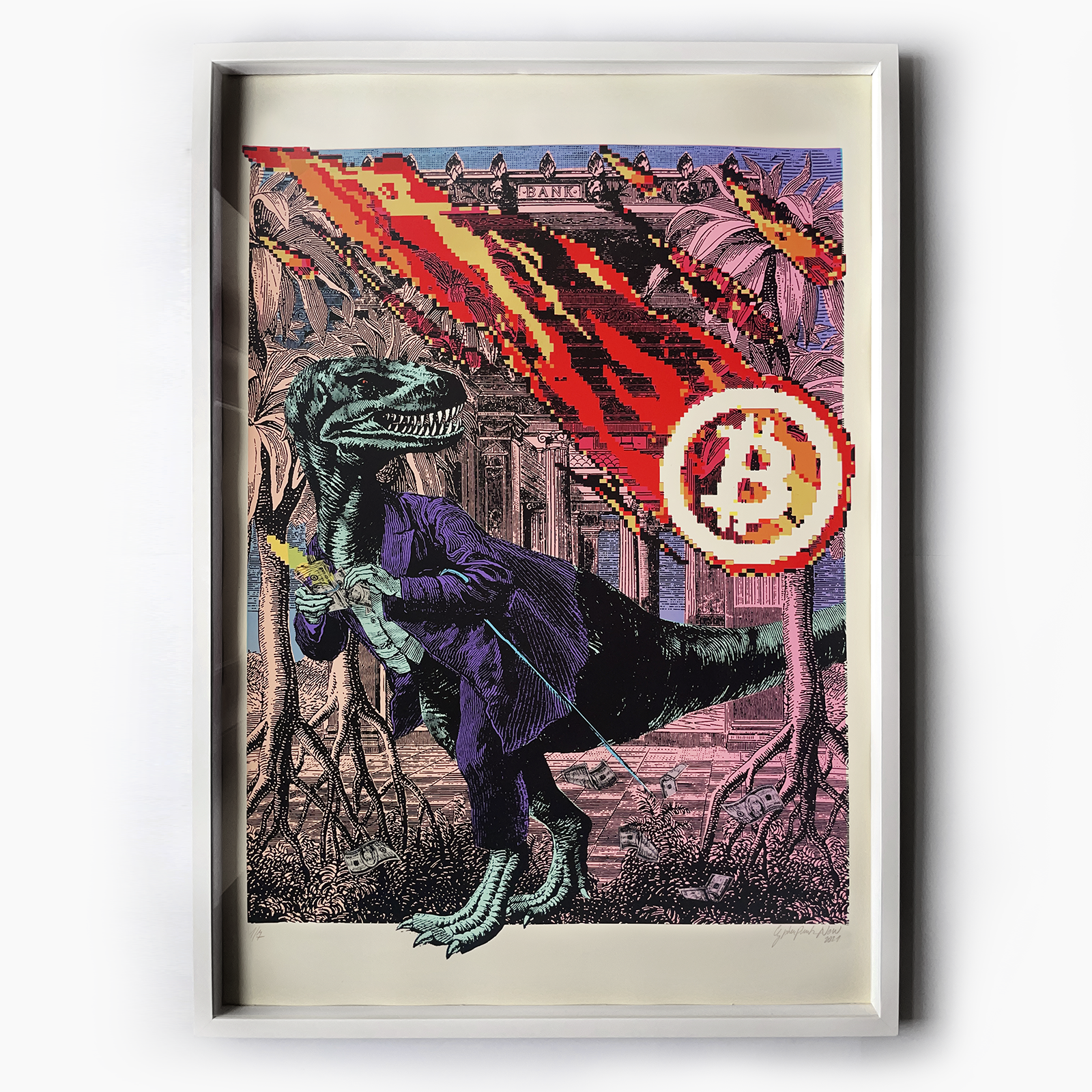 ---
7 copies ever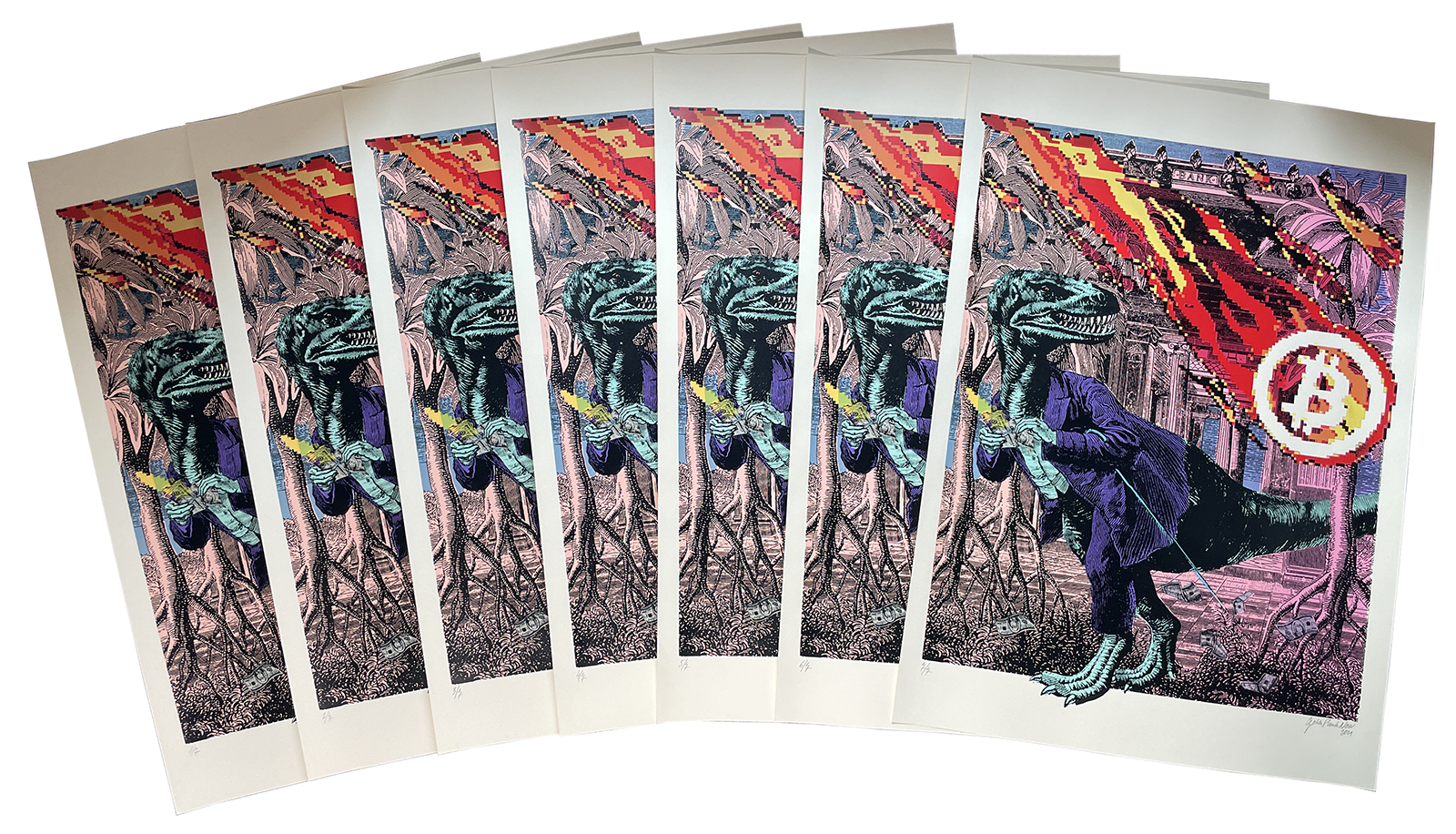 ---
NFT associated to print No 1/7 is minted on Rarible.com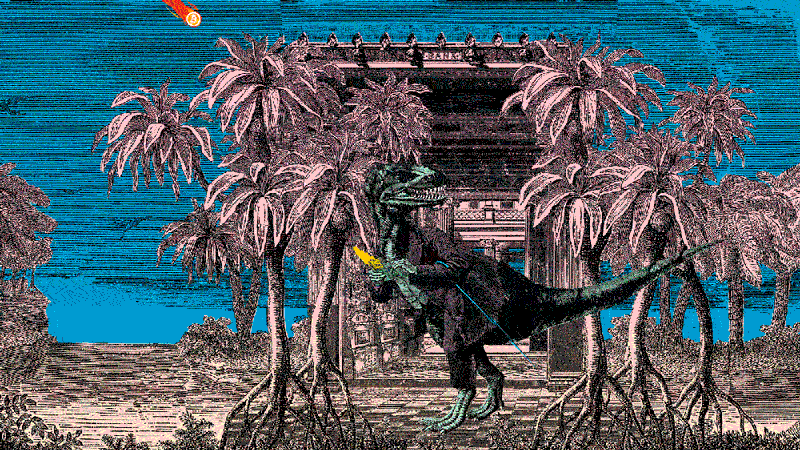 Proof-of-Burn video, capturing the moment I burned 6 of 7 NFTs.
---
Proof-of-Work, video of silk-screen printing process