THE FUTURE IS BRIGHT
2 copies of each colour combination only.
Available only via my newsletter, subscribe here CypherpunkNow News Letter.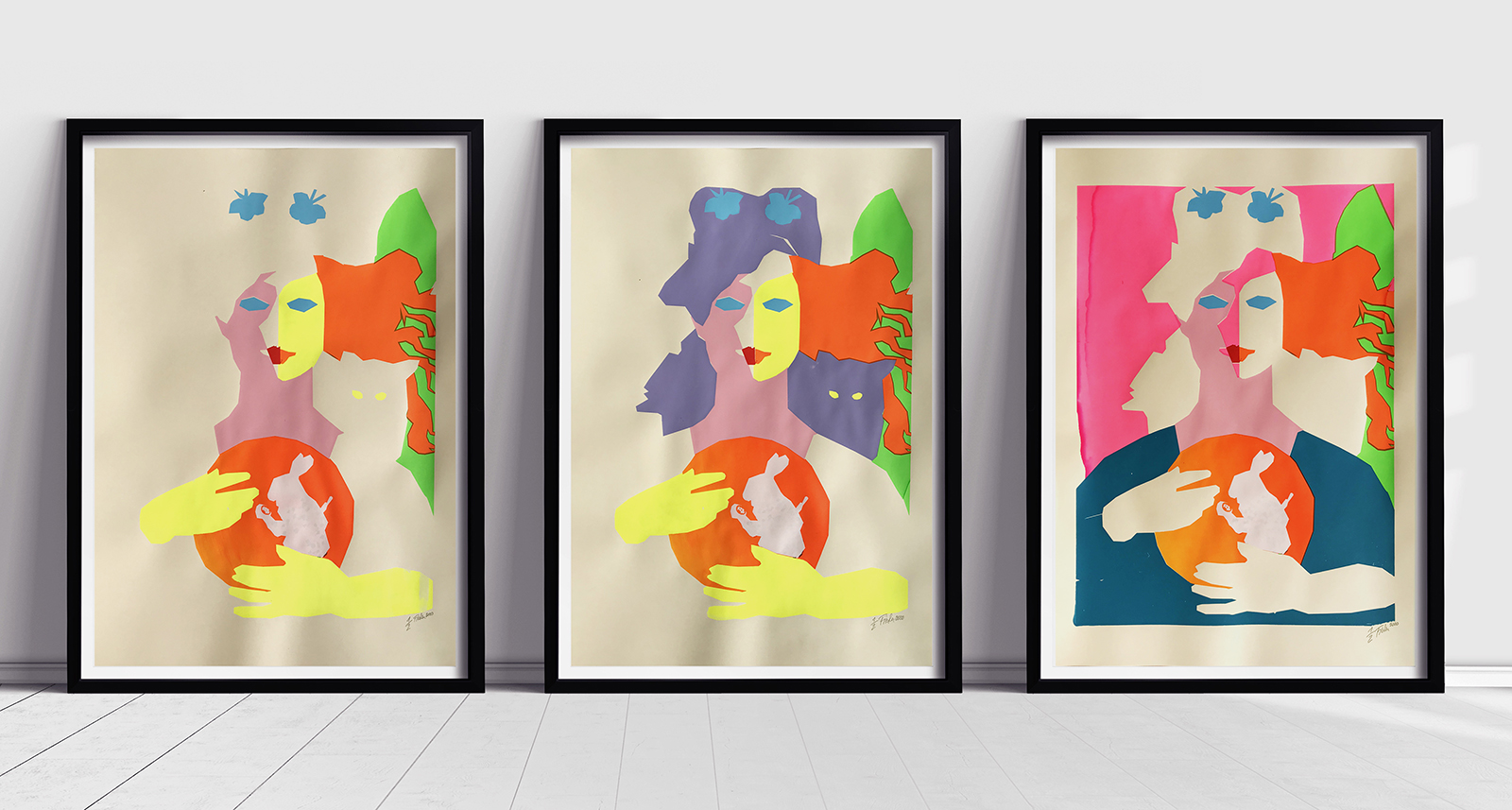 ---
Citadel 21 vol.2 screen-print
Citadel 21 vol.2 cover - read the story of artwork

There will only be 21 copies ever printed, each copy has a unique certificate of authenticity recorded on the Bitcoin blockchain.
20 of them are given away to the people linked with the images (I will keep Satoshi's print in my archive until we know the address of his citadel...)
This leaves one copy of this limited edition visual.
I'm offering the last (21st) screen print for sale,
and since the whole visual is on the level of memes,
I can't imagine a price other than
6.15BTC.
Yeah, you read correctly.
I don't need to monetize this print, because I'm grateful for the opportunity to create artwork for the Citadel21 cover.
Contributing with my art is of great value to me, but I do wonder if there is a whale, or at least a shark, who wants to enter the story and close it off with this crazy amount.
Both my wife and Citadel21 told me this is a silly price and no one will buy it, but I think it should be inaccessible like this.
So any whale swimming around out there interested in obtaining the twenty-first copy, you can contact me at
martinfischer@cypherpunknow.com.
Artwork: ink drawing
Printmaking: Screen Print
Print: 5 colours
Format: 100 x 70 cm / 39,3 x27,5 inch
Paper: 230g Rainbow Creme
21 copies ever printed, each copy has a unique certificate of authenticity recorded on the Bitcoin blockchain.
Signed and numbered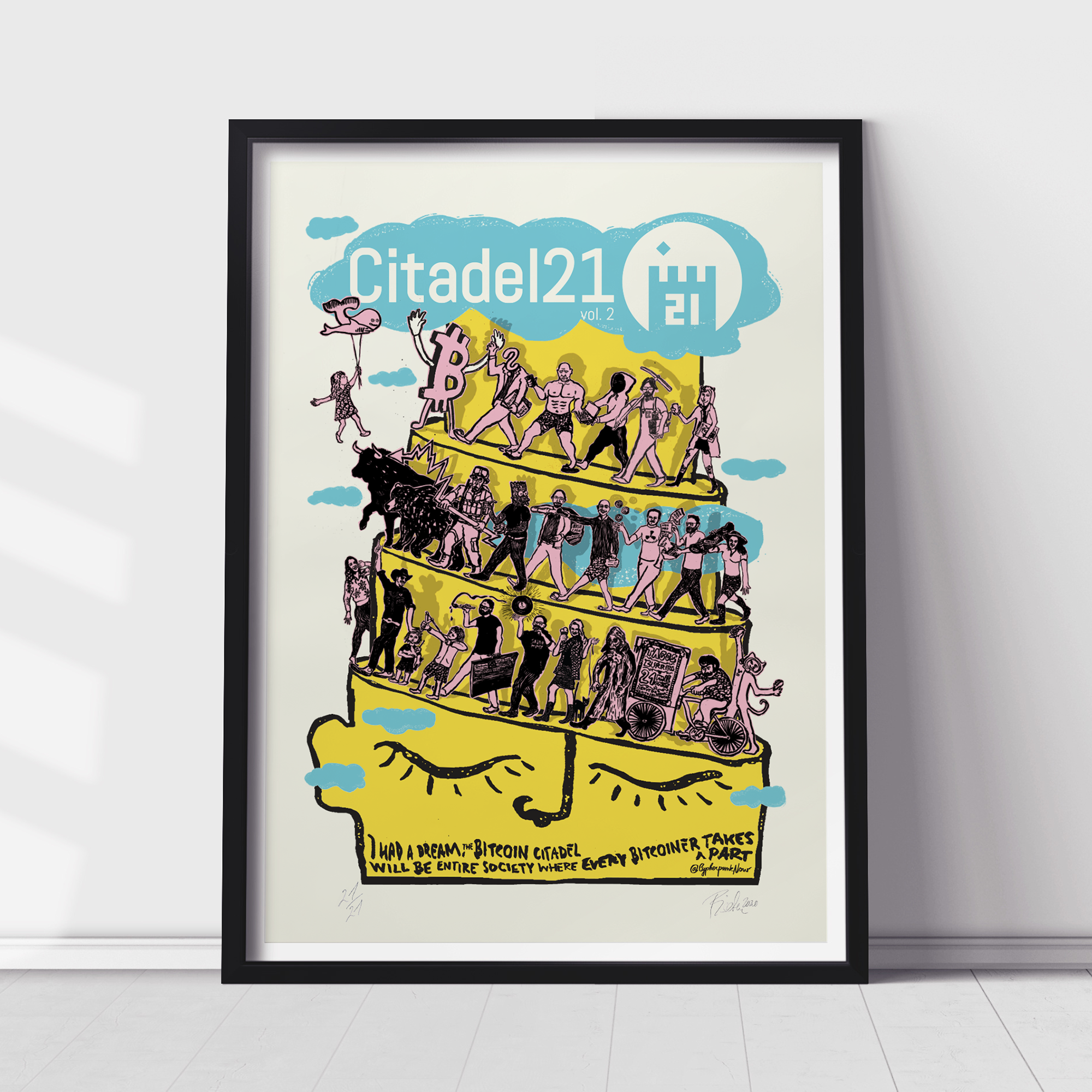 ---