Martin Fischer aka CypherpunkNow
Born in Prague, grow on skateboard in 90's, member of Ztohoven art collective, co-founder and author of the visual identity of Paralelni Polis.
Focusing on visualisation of topics stemming from the cypherpunk scene. Specifically on privacy, cryptocurrency, anonymity, freedom and decentralisation.
All motives are based on a sketch, then drawn or brush painted into paper collages which are then prepared for manual screen printing. Printed in limited editions of 10 to 50 prints, signed and numbered. Each print has blockchain certificate of authenticity.
Martin Fischer aka Cypherpunk Now Interview in Bitcoin Magazine
Martin Fischer aka Cypherpunk Now in Citadel21 ₿-zine
I did freelance graphic design before I entered the rabbit hole...
CYPHERPUNK NOW
THE CRYPTO ART PROJECT
2014 - 2020
2014 - 2016
Starting Paralelní Polis with Ztohoven art crew.
Work on corporate identity of PP from logo to Hackers congress event
went to constant thinking about cypherpunk themes from art and propaganda point of view.
Making first cypherpunk related artwork and learning with screen print machine in basement of PP.
Growing with BTC since Paralelní Polis started at 2014
2017
With three years experience and from pure enthusiasm creating
series of crypto art posters for HCPP17 and earning my first BTC for art.
2018
Creating new series of posters for HCPP18,
thinking about full time focus on crypto art.

2019
Building web and online shop.
Zero visits.
Working on new artwork and prints.
Trying convince Facebook I'm not ICO or scam with no success.
No effect on Instagram and fear from posting on Twitter.
Depression but believe I have zeitgeist of crypto art in my hands.
Summer decision, quitting all my freelance graphic jobs and putting 100% energy to CypherpunkNow
Starting to post on Twitter
August - Screen printing Session ETH Berlin
September - Working on new artwork and prints, Baltic Honeybadger Conference Art Show
October - Working on new artwork and prints for HCPP19 Art Show and Screen Printing Session,
The Lightning Conference Berlin Art Show and Screen Printing Session,
November - Crypto Art Show LA - crypto art collective
December - new screenprints, Tshirts and NFT graphic

2020
New artwork and prints.
Conferences and Artshows
Tshirt print series
and NFT graphic
---
PRINTING AT BASEMENT OF PARALELNI POLIS 2014-2015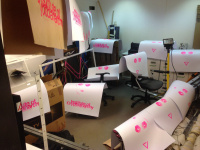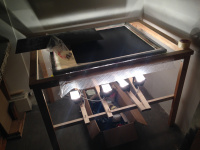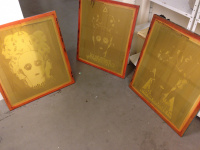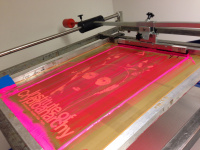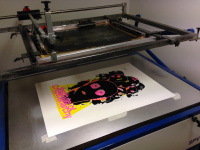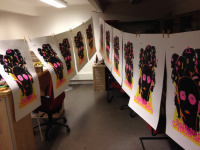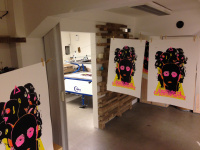 ---
PRINTING AT TOVARNA 2016-2018
---
CRYPTO ART LAB STUDIO 2019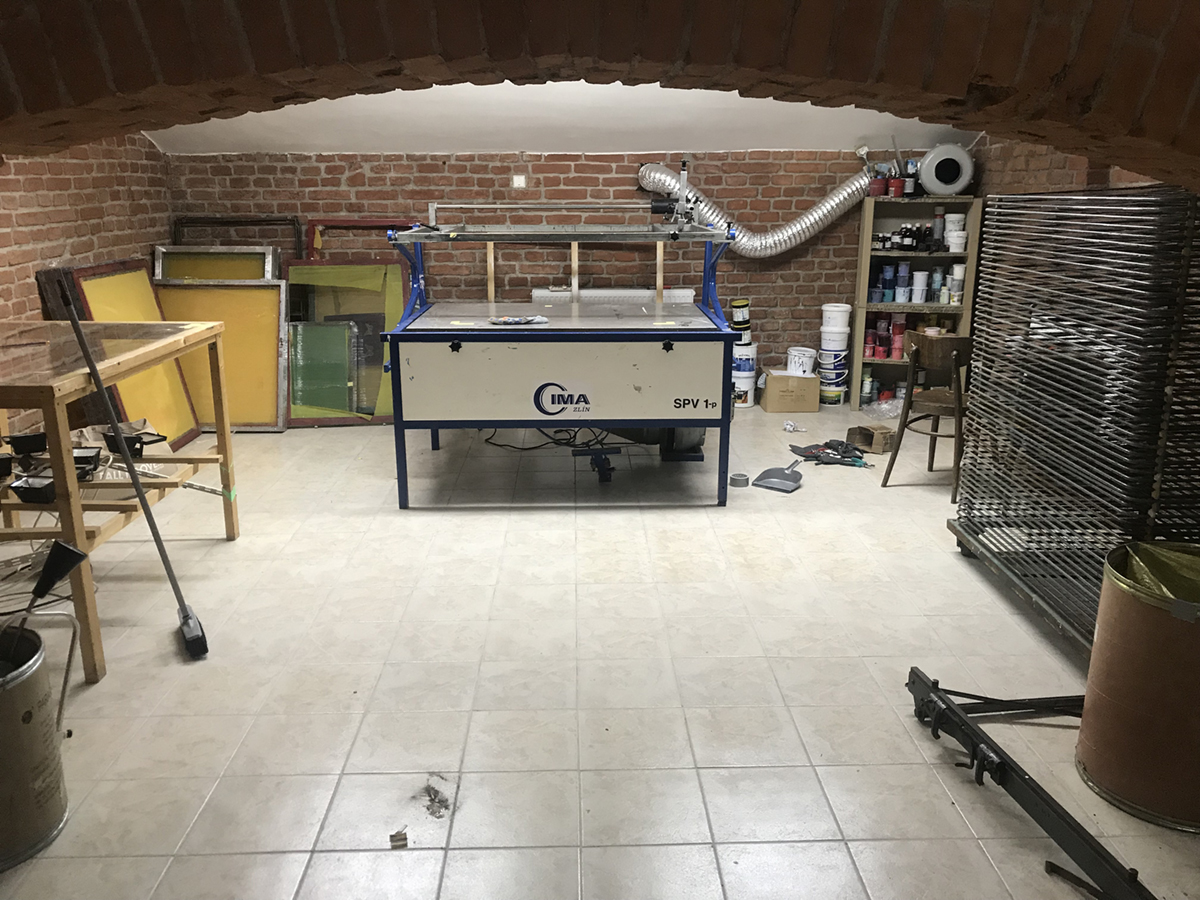 ---
CRYPTO ART LAB POSTER SHOP 2019